Got a question...Click Chat With Us in the bottom right corner of your screen.
Easily Stock Warehouse and Truck Inventory
EasyStock from CE gives you the power, control and tools you need to replenish your inventory without up-front costs, expensive hardware or labor-intensive set up and maintenance.
We'll partner with you to evaluate your warehouse and truck stock, recommend layout and location management improvements, identify eligible items, set min/max inventory levels (based on actual data), as well as print bin & shelf labels.
Ongoing management is simple using the CE mobile app, where either your team OR our team can regularly evaluate your on-hand inventory and quickly reorder stock.
Watch our 1 minute video to learn more >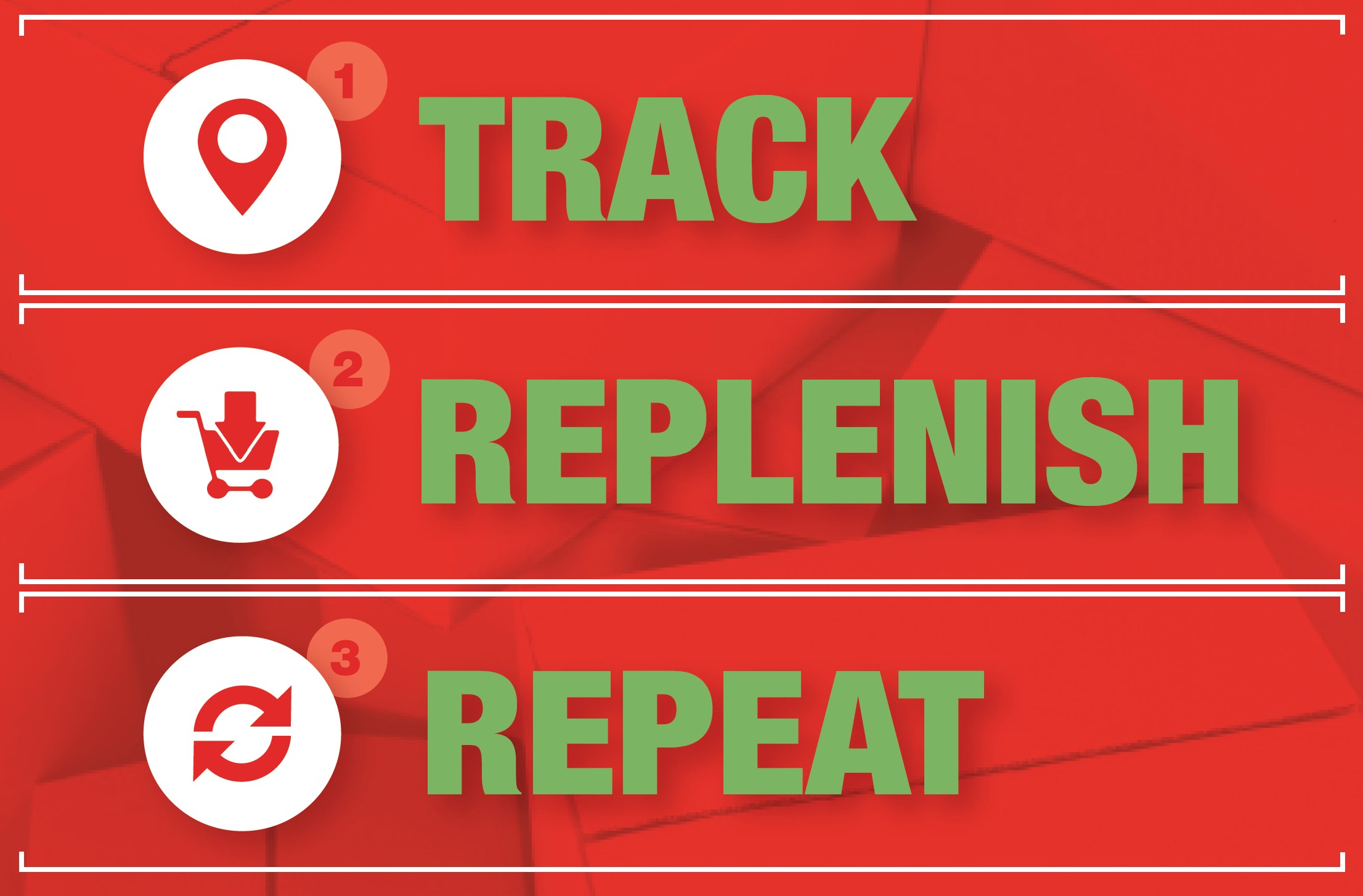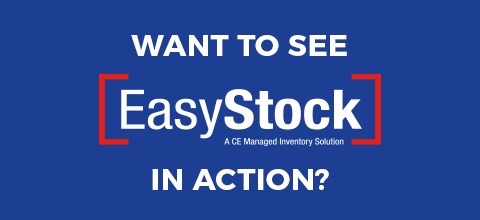 Get started today with EasyStock from CE and start to manage inventory with NO up-front costs, expensive hardware, or labor-intensive set up and maintenance. The best part, it's a FREE & CUSTOMIZABLE solution inside the CE Mobile app. Receive full CE tech support, maintenance and training.
ACTIVATE TODAY!
• Tracks usage of parts and supplies simply via QR code scanning
• Streamlines and automates inventory order replenishment
• Saves time and money organizing warehouse & truck inventories
• Exports data for auditing, job costing and integration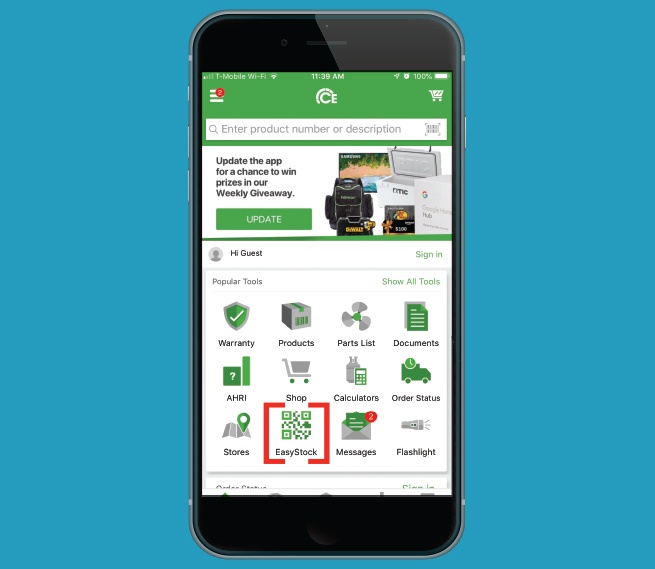 Take control of your inventory with EasyStock, now available in the CE Mobile App.
CLICK HERE FOR HELP FILING A WARRANTY CLAIM