CE Mid-Atlantic Extended Warranty Registration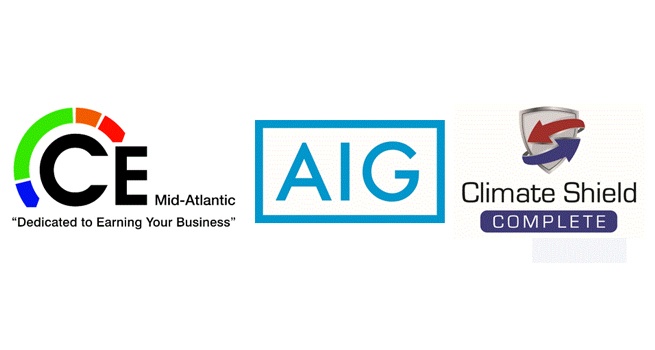 We pride ourselves on providing the best products with best-in-class customer service. Our vast footprint and inventory allows us to provide you what you need, when you want it, where you need it.
Dealers Register a Warranty Here!
Your company must first be enrolled as a Climate Shield Complete Dealer. See below for enrollment information.
5 Reasons to Offer Extended Service Agreements
The cost of an extended service agreement when compared against the installed cost of an HVAC system provides an unparalleled value proposition. By adding an ESA to your product, you enhance the features and value without re-engineering it.
Plan Options Brochure
Choose One Plan or a Combination of Plans for a Complete Solution.
Sales and Service Guidelines Booklet
Learn the ins and outs of this program and how it can benefit you and your customers.
FAQs about AIG Extended Warranty
Learn the ins and outs of this program and how it can benefit you and your customers.
Dealer Enrollment Form
Become an Authorized Dealer Today!.
Climate Shield Complete Web Portal Overview for Claims
Review step by step how to submit a claim.
Need to Submit a Claim
Access the Climate Shield Complete Website.
AIG Warranty SKU#'s
Contact your Territory Manager for specific plan costs.
Need to Look Up Coverage
Access Service Net Here.


Have Specific Questions, contact AIG directly at (866) 538 8922


*Valid through August 31, 2018. Excludes special pricing. Offer cannot be combined with other offers or programs. While supplies last. No rainchecks allowed. Management reserves the right to modify or end this promotion at anytime. Call your local branch for details.

Try our New Online Tech Support Service! - Click Here